For generations, the unspoiled islands along the coast of Georgia have been a treasured getaway.
Over the centuries, these 15 barrier islands have been populated by many: Indigenous peoples, including the Creeks and the Guale, Spanish missionaries, pirates, plantation owners, enslaved workers, and, later, wealthy industrialists like the Carnegies and the Vanderbilts. Yet the islands have never been conquered by mass tourism. That's partly because some of them remained, until recently, retreats for the heirs of those privileged families. Slowly, some have been acquired by the state, but many have still not been developed with hotels and resorts. Only four can be accessed by road; the rest are reachable only by boat.
Being relatively untouched, the islands have been left as habitat for vulnerable species, such as loggerhead sea turtles, manatees, and right whales. Recently, there has been a growing awareness that the islands' diverse cultures and layers of history also require protection and attention. Even the most traditional properties in the region have begun offering tours and experiences that allow guests to develop a more complex understanding of history.
Visited four of Georgia's barrier islands, each with a distinct identity: Cumberland, Sapelo, Sea Island, and Little St. Simons.
Cumberland Island
To Greyfield Inn, on Cumberland Island, Georgia's largest and southernmost barrier island, which is protected as a National Seashore. Apart from several small campgrounds, Greyfield is the only place to stay. For guests, the inn offers private ferry service from Fernandina Beach on Amelia Island, right on the Florida-Georgia state line. (Day visitors and campers can board a commercial ferry from St. Marys, Georgia.)

At Greyfield, the 15 rooms in the Colonial Revival–style manor are decorated with antiques and four-poster beds. (We stayed in one of the property's two cottages: ours had three bedrooms, a claw-foot tub, and a porch with a wooden swing.) Greyfield evokes a different time: evening meals are sit-down affairs, with jackets required for men. There is no Wi-Fi, and wild horses graze on the lawn.
You can leafed through old books or played chess in the sitting room, which is decorated with family portraits and the many shells and bones Lucy collected during her years on the island. Rode bikes to the sea, traveling along a dirt track over which oak trees, dripping with Spanish moss, arched to create a natural tunnel.
Bumped along through forests of pine and oak, passing several estuaries dotted with bright white ibises and herons. …
Sapelo Island
Sapelo, a wild piece of land with more than five miles of undeveloped, dune-lined beaches. The island is 2,000 acres larger than Manhattan, but has fewer than 50 full-time residents, almost all of whom are part of the Gullah-Geechee community and descendants of formerly enslaved West and Central African people.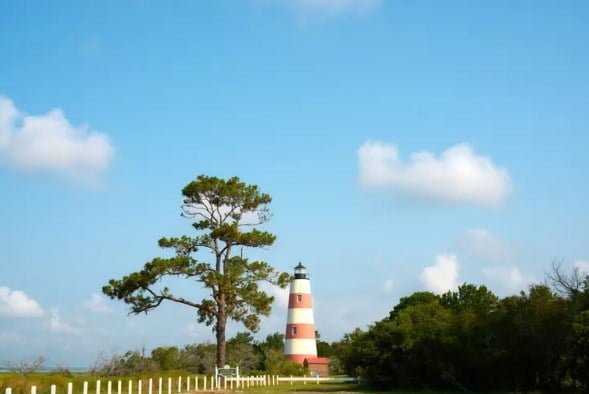 The other place to stay, besides a campground, is the Reynolds Mansion — named for Richard Reynolds Jr., an heir to a tobacco fortune. The property is managed by the state of Georgia and can only be reserved for large groups. The elegant two-story manor has 10 bedrooms, an empty fountain pool with a marble statue of a nymph in its center, and murals by the Italian-born artist Athos Menaboni, who settled in Georgia in the 1920s.
Like most of the properties that still stand on the barrier islands, its existence is complicated: it has a history of oppression — from 1810 until the end of the Civil War, the estate operated as a cotton and sugar plantation — yet it currently provides much-needed jobs. The Birdhouses, too, were conceived to help the local economy.
Sea Island
In 1934, Reynolds purchased much of the island from automobile magnate Howard Coffin, who was selling it so he could invest in Sea Island, which he'd purchased eight years earlier. Coffin's improvements included the Cloister at Sea Island Resort, which today remains one of the country's most elegant getaways. It's also on one of the few barrier islands you can drive to.
The Cloister, with its elegant Spanish-colonial-style stucco main building, reminded me of a Palm Beach estate, and in a sense it is — the original 1928 mansion was designed by Addison Mizner, who defined South Florida's Roaring Twenties architecture. It feels like a sprawling, but relaxed, country club, and families look forward to returning year after year.
The property comprises a 265-room main house, five miles of private beach, a massive spa hidden amid palms and fountains, three golf courses, six restaurants, and a beach club with three pools. (In addition to the Cloister, Sea Island Resort also operates the 43-room Lodge and the 85-room Inn, both of which are on neighboring St. Simons Island. Multi-bedroom cottages are also available.) Since its opening, Sea Island has played host to titans of industry and heads of state, including Presidents Coolidge, Eisenhower, Ford, Carter, and both George H. W. and George W. Bush. In 2004, it was the site of the G8 Summit.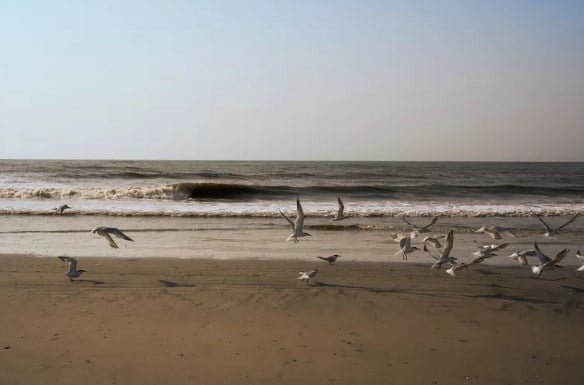 Of all the barrier islands, Sea Island might be the one that most clearly reflects the region's history of wealthy ownership. In 2016, Colorado billionaire Philip Anschutz — who also owns the Broadmoor in Colorado Springs — purchased the entire island and put it in a 100-year trust.
Little St. Simons Island
Little St. Simons, an 11,000-acre island that is part of the Altamaha River Delta, a mixed environment of marshes, mudflats, sandspits, and small islands covered with old-growth cypress and oak forest. The land has been largely untouched for centuries — the Mocama and the Guale tribes had a presence on neighboring St. Simons Island, and while there is little information about Indigenous groups on Little St. Simons, shell middens suggest there was travel between the two.
The island has been in private hands since 1760, when the British crown granted it to Samuel Ougspourger, a Swiss colonist living in Savannah. In the early 1900s, it became a hunting estate for the Berolzheimer family; in 1979, they opened up the island, and the namesake lodge, to the public.
Starting in 2003, Henry Paulson Jr. (who served as U.S. Treasury Secretary under President George W. Bush) and his wife, Wendy, gradually began buying parcels of the land, including the lodge, and in 2015, they placed the entire island in a permanent conservation easement with the Nature Conservancy, a global environmental nonprofit. This means the island cannot be further developed, and the plant and animal species that live there are protected in perpetuity.
The journey to this pristine escape begins with a 45-minute private boat ride from St. Simons Island (which is now highly built up) to the resort's dock. With only 16 rooms in the original lodge, plus six cottages, the atmosphere is intimate and relaxed. A stay includes two daily adventures with the knowledgeable naturalists and all meals.
If kayaking on the edges of the island, spotting the fire-red bills of the American oystercatcher, a common sighting on Gulf Coast beaches. Little St. Simons is an important stopover for migrating birds — some 250 species are regularly spotted there.