Singaporeans certainly know how to eat, and food culture abounds! Practically any style of Western or Asian cuisine can be found.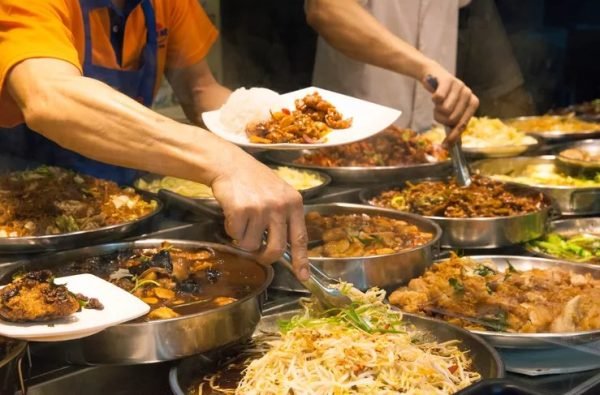 Hawker stalls and food courts are the way to go. Make a visit to the popular Lau Pa Sat food court to try lots of Singaporean specialties.
Laksa: Singapore has their own delicious variant of the noodle soup laksa.
Char Kway Teow: This popular, Chinese street food dish consists of rice noodles fried to a dark brown in soy sauce. Meat, sliced fish cake, egg, and sometimes sausage are added to create the king of all fatty noodle dishes.