Located in southeastern New Mexico, Carlsbad Caverns wasn't discovered on some sanctioned exploration butt rather by a curious boy by the name of James White. White discovered and named many of the cavern's vast interior spaces that would go on to become a National Monument then a National Park and UNESCO World Heritage Site.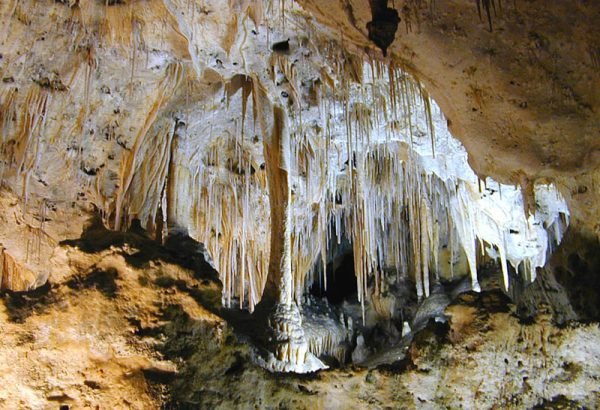 Carlsbad Caverns National Park is in a semiarid region that can get quite warm in the summer with daily highs around the mid to upper 90s Fahrenheit, but it's always cool in the cave. The interior of Carlsbad Cavern is very table and hovers around a cool 56 degrees F with the deeper sections holding around the low 60s.
Summer also brings the highest bat populations to Carlsbad, so you're sure to get a great show at dusk and dawn when the bats leave and return.