The Western New York city of Buffalo has been experiencing somewhat of a culinary and cultural renaissance over the past decade or so. A city that was once best known for its extreme winter weather and glory days long past is now an exciting destination in its own right, not just as an afterthought on the way to or from nearby Niagara Falls. When it comes to food and drink, you could spend days touring Buffalo's restaurants, bars, breweries, and food carts. Some Buffalonian favorites derive from the city's older immigrant communities, especially Italian and Polish, while others are from its newer immigrants, particularly people from Southeast Asia, Africa, and the Middle East. Here are eight foods you must try in Buffalo.
Ethiopian Cuisine
In the last few decades, Buffalo has become home to increasing numbers of East African migrants, particularly from Ethiopia, Eritrea, and Sudan. These communities keep their culinary history alive by establishing restaurants, and there are a few great places to eat Ethiopian cuisine in Buffalo. In case you're not familiar with this type of food, it typically consists of a flat bread called injera, upon which servings of spiced curry made from vegetables, pulses, and meat are served. The idea is to use the injera to scoop up the curries, no utensils necessary. The West Side Bazaar is an ideal place to try Ethiopian and a range of other international food, as this small food court-type establishment serves authentic, inexpensive food and you can try lots of different types in one sitting.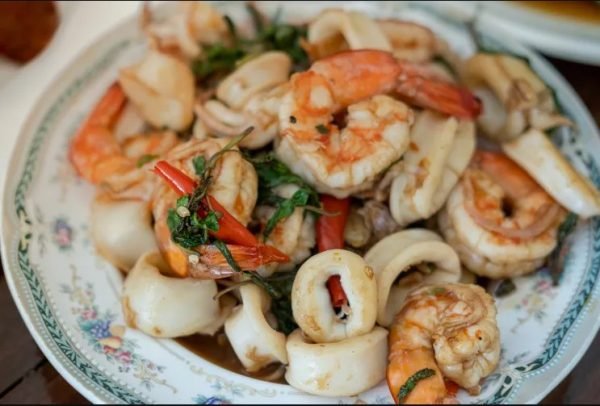 Street-Style Thai Food
Thai food is another worthwhile cuisine you can find at West Side Bazaar. While Buffalo is about as far as you can get from a Bangkok street food setting, if you're looking for something spicy, the Pattaya Street Food and Nine & Night Thai Cuisine stands in the West Side Bazaar have the goods.
Spaghetti Parm
In addition to Polish migrants, Buffalo became home to many Italian migrants in the 19th and 20th centuries, which has had a great influence on its cuisine. You can get Italian food at many places in Buffalo, but a typically Buffalonian type of pasta is spaghetti parm. It's spaghetti covered in marinara sauce and a lot of mozzarella cheese, and is particularly comforting on a cold Buffalo evening. As it's a particular Buffalo twist on Italian food, look for local Italian-style eateries to try spaghetti parm rather than "authentic" Italian restaurants. Chef's Restaurant is a classic choice on Seneca Street in downtown.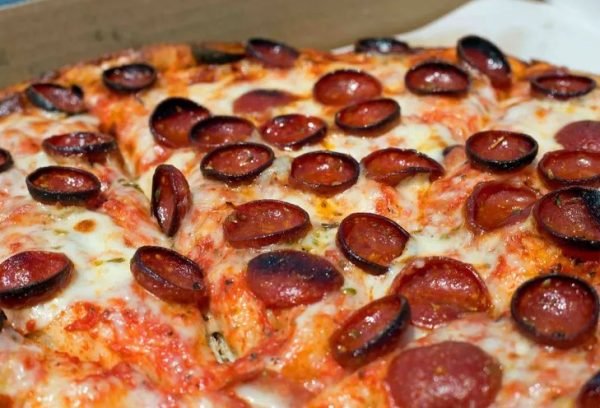 Buffalo-Style Pizza
Located roughly halfway between New York City and Chicago, it makes sense that Buffalo's own take on pizza lies somewhere between New York-style and Chicago-style pizza. And whichever side of the line you sit, you might find you like Buffalo-style pizza best! Buffalo-style pizza has little-to-no crust, a thick airy base, and is typically served topped with pepperoni. Grab a slice at Bocce Club Pizza, La Nova, Bob & Johns La Hacienda, and elsewhere.