Portland, Maine offers retirees a picturesque coastal haven with stunning natural surroundings, including pristine beaches and vibrant gardens.
The city provides a thriving arts and culture scene, with numerous museums, theaters, and live music venues to keep retirees intellectually and culturally stimulated.
Portland excels in healthcare accessibility, boasting world-class facilities and hospitals, ensuring retirees have access to top-notch medical care. Additionally, the city's low crime rates and sense of community provide retirees with a safe and welcoming environment.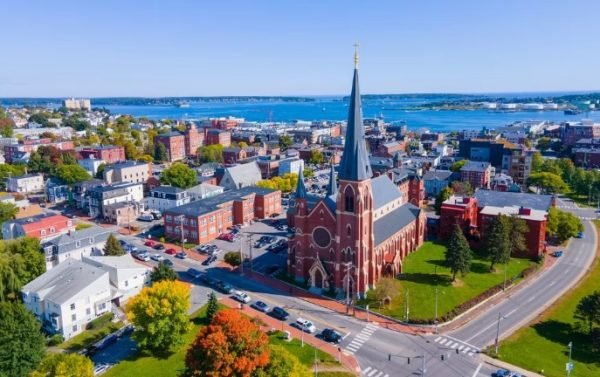 When one thinks of a retirement haven, picturesque landscapes, a vibrant cultural scene, and a serene atmosphere come to mind. These qualities perfectly portray Portland, a charming city in Maine. As retirees search for the ideal place to spend their golden years, Portland consistently ranks among the top choices.
Established in 1632, Portland has a fascinating history that dates back to its origins as a fishing and trading settlement. Over the centuries, it has evolved into a bustling port city, weathered the turbulence of the American Revolution and the War of 1812, and become a hub for maritime commerce. The city's historical architecture, cobblestone streets, and well-preserved 19th-century buildings provide a constant reminder of its great past.
Portland offers a multitude of cultural engagement opportunities and proximity to the wonders of nature. The quality of life, cultural diversity, and accessibility to transportation round out the numerous reasons why Portland stands out as a prime location for retirement. Portland is also among the best vacation spots in the US that won't break the bank.
Why Is Portland Such A Great City To Retire In?
Portland, a picturesque coastal city, is a charming haven that boasts a diverse array of attractions, promising a delightful experience for retirees. It is among the top unique places to visit and stay in Maine.
Appeal to Nature Lovers
One of the primary draws for retirees in Portland is its stunning natural surroundings. Nestled along the picturesque Casco Bay, this coastal city boasts rugged shorelines, charming islands, and countless parks and green spaces.
The city's commitment to preserving its natural beauty ensures that retirees have access to pristine beaches like East End Beach and Willard Beach, serene woodlands, and vibrant gardens.
For nature lovers, it's an outdoor paradise with year-round opportunities for hiking, biking, sailing, and more. Travelers can also experience the wilds of Maine by setting out on some of the best Acadia National Park hikes.
The city's coastal location overlooking Casco Bay is a draw for those seeking natural beauty. Retirees can take leisurely strolls along sandy beaches, enjoy boating adventures, and relish the serenity of the ocean's gentle waves.
A Thriving Arts and Culture Scene
For retirees who seek intellectual and cultural stimulation, Portland provides an exceptional array of offerings. The city boasts a vibrant arts and culture scene with numerous museums, galleries, theaters, and live music venues.
The Portland Museum of Art, for instance, houses a remarkable collection of American and European art. The city's theaters host a variety of performances, including opera, ballet, and Broadway shows. This cultural richness keeps retirees engaged and inspired.
Robust Healthcare
Access to quality healthcare is a paramount consideration for retirees. Portland, the largest city in Maine, offers a range of healthcare facilities, including the renowned Maine Medical Center. The city's healthcare services extend to specialized care, too, ensuring that retirees can enjoy their golden years with peace of mind.
Maine Medical Center: As the largest and most well-known medical facility in the region, Maine Medical Center offers a comprehensive range of medical services. It's a major teaching hospital and provides specialized care in various fields, including cardiology, oncology, and orthopedics.
Northern Light Mercy Hospital: This hospital is another leading healthcare provider in Portland. It offers a wide spectrum of healthcare services, including emergency care, surgery, and primary care. Mercy is known for its commitment to patient-centered care.
Martin's Point Health Care: Martin's Point Health Care is a multi-specialty healthcare organization with a focus on primary care. They provide a range of services, from routine check-ups to chronic disease management.
Culinary Delights
Portland is renowned for its culinary scene, making it a food lover's paradise. Retirees can savor delectable seafood, including world-famous lobster, in an array of restaurants. The city's culinary diversity means there's something to please every palate.
Foodies can explore local farmers' markets, dine at waterfront seafood shacks, and enjoy gourmet dining experiences. The city's culinary offerings are a treat for retirees who appreciate good food and wine.
Fore Street: Known for its rustic charm and locally sourced ingredients, Fore Street offers a delightful dining experience. The wood-burning oven and grill add a unique flavor to their dishes.
Central Provisions: This trendy spot focuses on small plates and offers a creative and ever-changing menu. It's an excellent place to explore various flavors.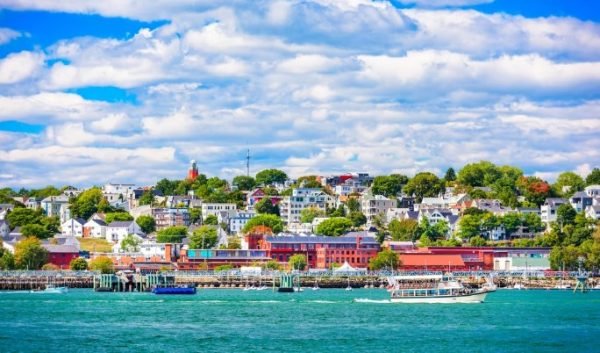 Eventide Oyster Co.: Seafood lovers will be in heaven at Eventide. They serve fresh oysters and other seafood delicacies, and their lobster roll is a must-try.
Why Portland, Maine Appeals To Retirees
Portland, Maine is an excellent retirement destination not just for its beautiful surroundings, but also its infrastructure.
Accessibility to Healthcare
Healthcare is a crucial consideration for retirees, and Portland excels in this regard. The city boasts several world-class healthcare facilities and hospitals, ensuring that retirees have access to top-notch medical care.
The city's proximity to Boston (a little over an hour's drive) means that retirees can easily access specialized medical services if needed.
Active Retirement Opportunities
Retirees looking to stay active in their golden years will find numerous opportunities in Portland. The city's beautiful natural surroundings provide a perfect backdrop for outdoor activities like hiking, biking, and bird-watching.
There are also several golf courses for those who enjoy a round of golf. The city's parks and recreational areas offer ideal spaces for relaxation and exercise.
Sense of Community
One of the most appealing aspects of Portland for retirees is the sense of community. The city's residents are known for their warmth and friendliness, making it easy for newcomers to establish connections and form lasting relationships.
Various senior and retirement communities provide retirees with the opportunity to socialize and partake in group activities, fostering a sense of belonging.
Low Crime Rates
Safety and security are paramount concerns for retirees, and Portland boasts low crime rates. The city is considered one of the safest in the United States, with a strong police presence and a tight-knit community that looks out for one another.
Affordable Housing
Housing is a significant factor in retirement planning, and Portland offers affordable housing options for retirees. The city features a range of choices, from condominiums with ocean views to cozy suburban homes.
Property taxes in Maine are lower compared to many other states, providing financial relief for retirees on a fixed income.
Cultural Engagement
Retirees who want to stay mentally and socially active will find plenty of cultural opportunities in Portland. The city hosts numerous cultural festivals, art classes, and workshops. Local libraries offer an extensive collection of books and host various events.
For retirees with a penchant for lifelong learning, there are several educational institutions where they can attend classes and lectures.
Proximity to Nature
Portland's location provides easy access to nature, allowing retirees to explore Maine's beautiful landscapes. The city is a gateway to numerous state parks and nature reserves. It's an excellent starting point for exploring the stunning coastline and picturesque islands along Casco Bay.
Retirees can enjoy leisurely hikes, birdwatching, and wildlife observation in these pristine natural settings. The city also has some of the best hotels for a perfect seasonal getaway or for visiting family.
Accessibility to Transportation
Retirees often appreciate easy access to transportation options. Portland International Jetport connects the city to major hubs across the country, making it convenient for retirees to visit friends and family or embark on travel adventures.
The city's well-maintained road infrastructure and public transportation system further enhance accessibility.