This 19th-century covered market has many kinds of delicious street foods and fresh, local produce. It's also my favorite in town. Named after the start date of the Mexican Revolution in 1910, this huge market has everything and is really good for grilled meats. Also nearby is the Mercado Benito Juárez. It has a bunch of food stalls and shops worth browsing if you have more time.
20 de Noviembre 512. Open daily 7am-9pm. Admission is free.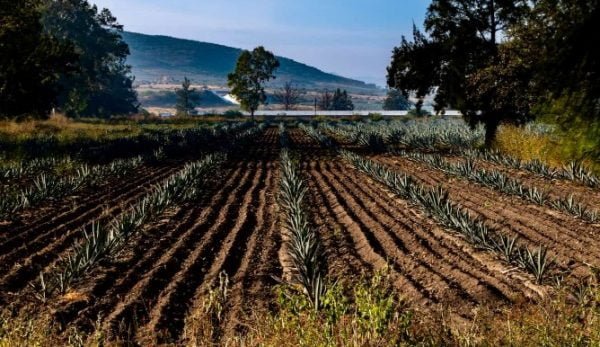 Located in the former convent in the aforementioned Santo Domingo de Guzmán complex, the Jardín Etnobotánico de Oaxaca was founded in 1994 and opened to the public in 1999. Spanning six acres, it features plants from across the state (many of which have been transplanted here, since the garden is so young). In addition to the flowers, trees, and cacti that dot the garden, there are also sculptures and works of art.
Admission is by guided tour only and there is only one English tour per day (offered at 11am), which has only 25 spots and fills up quickly so be sure to arrive early to grab your spot.
Reforma Sur, Ruta Independencia. Open Monday-Saturday 10am-3:30pm. Admission is by guided tour only. Admission (including the tour) is 50 MXN for Spanish tours and 100 MXN for English ones.
Learn about mezcal
This is the birthplace of mezcal, a spirit distilled from agave. Unlike tequila, which is also made from agave, when making mezcal, the heart of the plant is cooked in a pit in the ground before it is crushed. Then water is added, and it's allowed to ferment. Since the plant is cooked, mezcal has a much smokier flavor than tequila.
Their guides have incredible knowledge and can take you to places the bigger tours can't.
Additionally, you can pop into one of the many mezcalerías in town to taste and learn more about the region's favorite spirit. My personal favorites are Los Amantes Mezcalería, Mezcalogia, Tres Hermanas, Mezcalería In Situ, and Comere.