Cape Cod is quintessential New England beach, and Nantucket offers a taste of island living along with it. While you must take a ferry to Nantucket (cars are allowed) since it's an island, there are plenty of beaches for everyone: Children's Beach and Jetties Beach are perfect for those with littles, Brant Point is walkable from town, and if you want big waves check out Surfside or Cisco. If you're looking for a party scene, Nobadeer is popular with the college set, or for quieter beaches, try Sconset and Great Point on the eastern side of the island.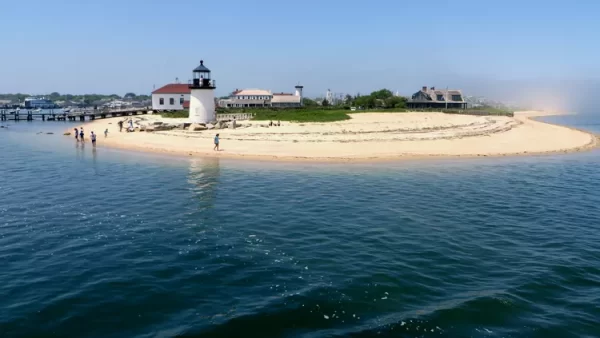 Be prepared to spend a pretty penny to spend the night here, and camping is not allowed on Nantucket. The White Elephant Nantucket, The Wauwinet, and the Nantucket Hotel & Resort are larger luxury options. At the same time, Greydon House, Jared Coffin House, Hotel Pippa, and 76 Main are all quintessential New England guesthouses.
Sailing is a Nantucket pastime, but if you prefer to stay on land, a visit to the Whaling Museum is a must for learning about the history of the island. Stroll the cobblestone streets and admire the classic cedar shingled buildings that line them. Have a seasonally focused dinner at Straight Wharf restaurant or the Provisions sandwich shop from the same owners. Head to the Juice Bar for ice cream—best eaten inside one of their freshly made waffle cones.