When it comes to comfort food that warms you inside and out, few dishes can rival the classic Greek avgolemono soup.
This soothing concoction, known as the Greek answer to chicken soup, combines three simple yet magical ingredients: chicken broth, eggs, and freshly squeezed lemon juice. This classic recipe starts with a homemade yet simple chicken broth made from chicken breasts, celery, carrots, and onion. A golden mixture of eggs and zesty lemon juice gets poured into the hot, rich, savory broth
Ingredients
2 chicken breasts
1 large yellow onion, chopped
2 celery stalks, chopped
2 carrots, chopped
6 cups water
1 teaspoon salt, plus more to taste
1 cup uncooked white rice
2 teaspoons minced fresh oregano leaves
2 large eggs, whites and yolks separated
Juice of 1 lemon + 1 lemon, sliced, for serving, divided
½ teaspoon black pepper
2 tablespoons chopped parsley, for serving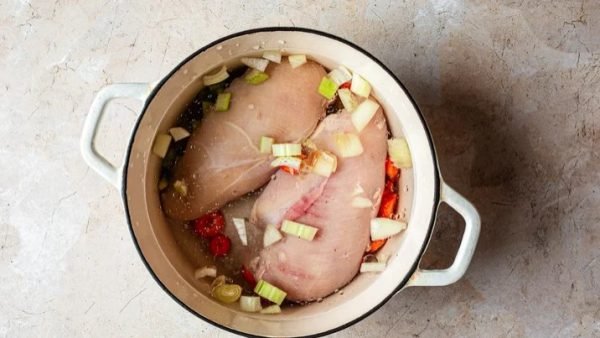 Directions
In a large pot, combine the chicken breasts, onion, celery, carrots, water, and salt. Bring to a boil, then lower the heat to a simmer. Let cook until the chicken is cooked through, about 30 minutes.
Remove the chicken from the pot, let it cool slightly, and shred it into small pieces using two forks. Set aside.
Add the rice and oregano to the pot, cover, and bring back to a boil. Once boiling, reduce heat to low and cook until the rice is done, about 15 minutes. Remove from heat.
In a large bowl, beat the egg whites with an electric hand mixer until they form a foam. Beat in the egg yolks and lemon juice until well mixed.
Return the pot to low heat, then slowly pour in the egg-lemon mixture, whisking continuously. This should thicken the soup slightly.
Season the soup with black pepper and more salt, if desired, and stir in the shredded chicken.
Serve avgolemono warm with parsley and lemon slices on top.