With its sunny and warm year-round weather, no income tax, affordable cost of living and real estate, an endless list of outdoor recreations, and a large variety of retirement communities offering resort-style amenities, the Sunshine State continues to attract a high number of new retirees. Almost 12 percent of all retirees who moved to a different state in 2022 chose Florida, making it the top choice, according to data from the Census Bureau's Current Population Survey and its Annual Social and Economic Supplements for 2022. And Bankrate just ranked it eighth in its latest survey of the best states to retire in 2023, where it scored highly in the well-being and weather categories.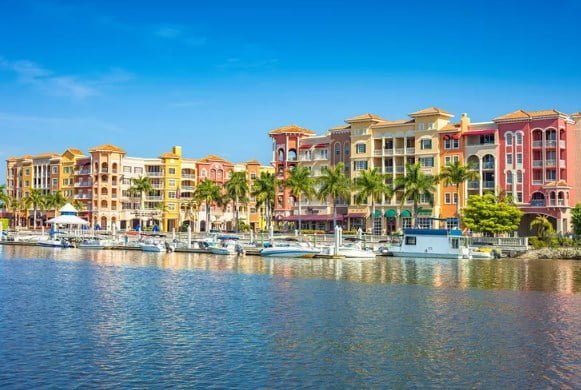 The Sunshine State is a natural haven with hundreds of miles of beaches along the Atlantic Ocean, the Gulf of Mexico, and the Straits of Florida, picture-perfect islands surrounded by dreamy turquoise water, many national parks, preserves, and seashores,
Florida's signature lifestyle that encourages social interaction, as well as the state's reputation as an art hub, are all factors that retirees take into account when choosing where to move. Another one is convenience, which is why master-planned communities are so popular with those 65 and over.
This Gulf Coast city south of Tampa has 35 miles of white sand beaches, close to a hundred golf courses in the area, a top-notch restaurant and art scene, affordable housing, and one of the state's top hospitals, Sarasota Memorial Hospital. Additionally, about 38 percent of the population in Sarasota County is 65 or older, and about 10 percent of multifamily residences consist of age 55-plus communities.
Four other destinations where retirees settle, are Naples, Palm Beach, The Villages in Central Florida, and the Fort Lauderdale/Miami area.
Ocala, a small town in central Florida with world-class equestrian facilities close to Ocala National Forest, which features hundreds of lakes and rivers, is one of the top retirement communities in the country.